Yemeni Kids Will Suffer from Malnutrition for 20 Years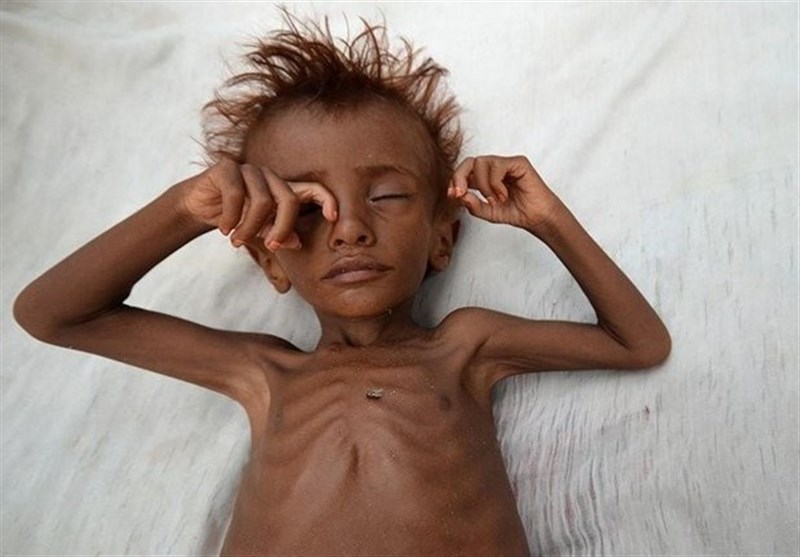 Even if the nearly-five-year Saudi war in Yemen were to end today, it would take two decades for the impoverished country's children to reach the lesser level of malnutrition they suffered before the conflict, according to the new report by the charity organization.
Without an immediate ceasefire, the war could cost the international community an additional $29bn (£22bn) in resources, according to the International Rescue Committee's report The War Destroyed Our Dreams, the Independent reported.
"Yemen is now home to the largest food insecure population in the world," says the 20-page report.
And the situation is worsening. Just a year ago, famine was declared in certain parts of the country. Now, 80 percent of the country's population of 24 million is facing severe food shortages and living on the edge of famine, with children suffering the most.
"It means each child is robbed of opportunities they would have had," said Frank McManus, Yemen director for the IRC, speaking in a phone interview from the capital, Sana'a.
"Malnourishment is not something you can recover from," he said. "It will shorten your height. It will limit your opportunities. It will impact how you will develop.
"This will also restrict the development of the nation," he continued. "So much of the youth will be less than they could have been if they hadn't gone through this."
Since March 2015, Saudi Arabia and some of its Arab allies have been carrying out deadly airstrikes against the Houthi Ansarullah movement in an attempt to restore power to fugitive former president Abd Rabbuh Mansour Hadi, a close ally of Riyadh.
The US-based Armed Conflict Location and Event Data Project (ACLED), a nonprofit conflict-research organization, estimates that the war has claimed more than 100,000 lives ever since.
The United Nations says over 24 million Yemenis are in dire need of humanitarian aid, including 10 million suffering from extreme levels of hunger.
An estimated two million children in Yemen are currently suffering from acute malnutrition, including 360,000 under five years old, according to recent UNICEF reports